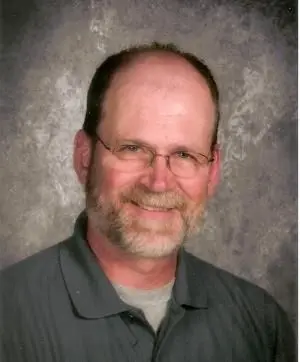 York native Steve Eaton may be a more recent addition to the PVH team, but his connection to the hospital reaches back many years. A graduate of William Penn High School, he has spent most of the past 40 years happily married to Mitzi Eaton, who first began working as a PVH nurse in 1979.
"We're longtime friends of Dr Don Patton, and then of course we got to know the Schmidts," he remembers. "They're good people to work for."
Since his retirement from the US Postal Service, Steve has enjoyed picking up work as a handyman. In addition to his part time job on the maintenance crew at Eastern High School, Steve was hired in August 2013 as PVH's one and only, jack of all trades, maintenance and housekeeping man.
"I'm a custodial mechanic," he explains proudly. Along with everyday duties like keeping the hospital clean and replacing light bulbs, Steve is the man in charge of onsite repairs at PVH. If equipment or cabinets are broken or worn out, Steve's toolbox is close at hand to iron out the kinks and oil all the squeaks.
It's interesting to note that Steve was offered his position at PVH not because of his wife, but because of his daughter. The job was previously held by Steve and Mitzi's daughter, Hannah. When she was unable to stay due to schedule availability, her dad stepped in to take over!
While growing up, Steve had very limited experience with animals, especially rescue pets. But all of that quickly changed when he met Mitzi.
"Mitzi would bring home 'stuff' from the animal hospital," he laughs, recalling the many injured and surrendered pets that his wife took in over the years. "We expanded the household—we've had sheep, rabbits, a parrot, snakes . . ."
One of the most memorable of the Eaton rescues was their cat Angel, who was discovered hurt and frightened trying to find shelter on the Norman Wood Bridge. The little guy had been hit by a car and was suffering from a badly broken leg. Although they were unable to save Angel's leg, the family was able to provide the help and care that he needed. The handsome, three-legged cat is today still a treasured member of the Eaton family.
At home, Steve also practices his skills as the chief repairman to Mitzi's bird rescue. For many years, his wife has maintained a rehabilitation facility for injured birds of prey. She looks to Steve to make repairs to the various cages and enclosures which house the recuperating owls, hawks and eagles. And although it seems as if a handyman's work is never done, Steve wouldn't have it any other way.
"So now I'm learning carpentry," he sighs. "Self-taught!"