Patton Veterinary Hospital is aware of the vast amount of information available on the internet. Our team has taken the time and evaluated the following sites. We trust the information the listed websites provide to you, our client, and member of our family.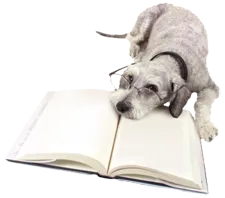 American Animal Hospital Association Mission: Enhance the abilities of veterinarians to provide quality medical care to companion animals...

American Board of Veterinary Practitioners Mission: The American Board of Veterinary Practitioners (ABVP) advances the quality of veterinary medicine through certification of veterinarians who demonstrate excellence in species-oriented clinical practice.

American College of Veterinary Internal Medicine Mission: ...is to enhance animal and human health by advancing veterinary internal medicine through training, education, and discovery.

American Kennel Club Mission: ..dedicated to upholding the integrity of its Registry, promoting the sport of purebred dogs and breeding for type and function.

American Veterinary Medical Association Mission: is to lead the profession by advocating for its members and advancing the science and practice of veterinary medicine to improve animal and human health.

Association of American Veterinary Medical Colleges Mission: provides leadership for and promotes excellence in academic veterinary medicine to prepare the veterinary workforce with the scientific knowledge and skills required to meet societal needs through the protection of animal health, the relief of animal suffering, the conservation of animal resources, the promotion of public health, and the advancement of medical knowledge.
Companion Animal Parasite Council Mission: to foster animal and human health, while preserving the human-animal bond, by generating and disseminating credible, accurate and timely information for the diagnosis, treatment, prevention and control of parasitic infections.
Center for Disease Control Mission: works 24/7 to protect America from health, safety and security threats, both foreign and in the U.S. Whether diseases start at home or abroad, are chronic or acute, curable or preventable, human error or deliberate attack, CDC fights disease and supports communities and citizens to do the same.
Center for Veterinary Medicine- U.S. Food and Drug Administration Mission: Protecting Human and Animal Health
International Cat Care Website Mission: To engage, educate and empower people throughout the world to improve the health and welfare of cats by sharing advice, training and passion.
United States Department of Agriculture Site used to seek regulations on international traveling
Veterinary Partner Mission: ...commitment to the well-being of companion animals by providing the finest in online pet health information and resources.