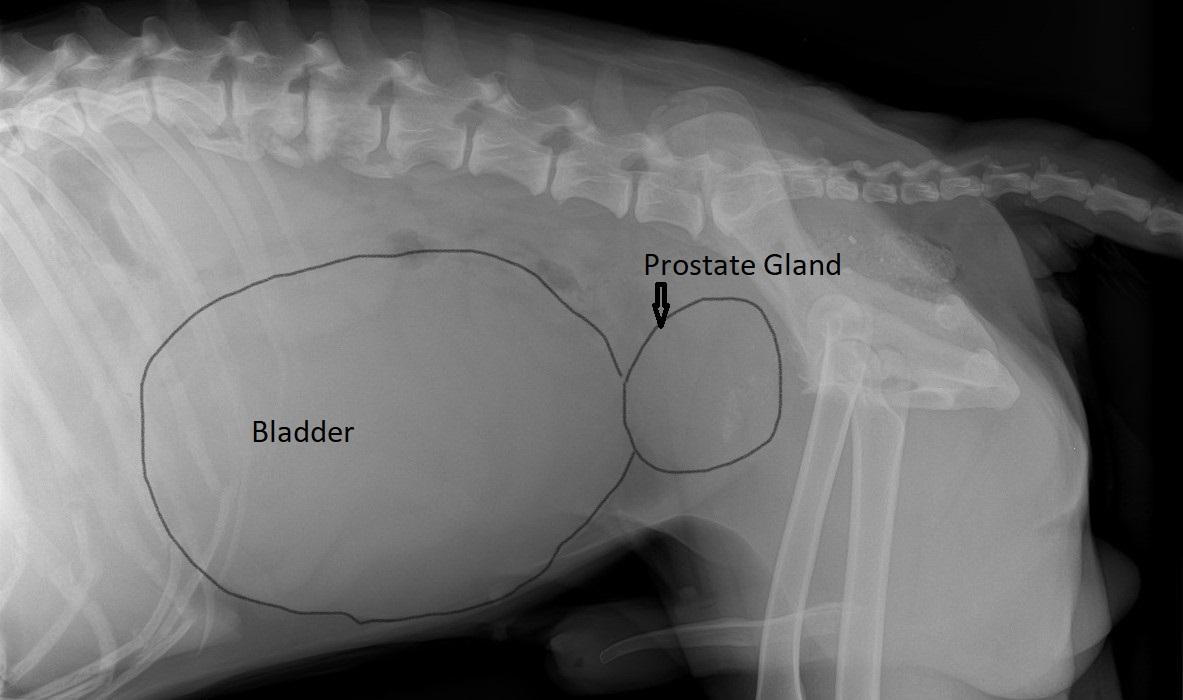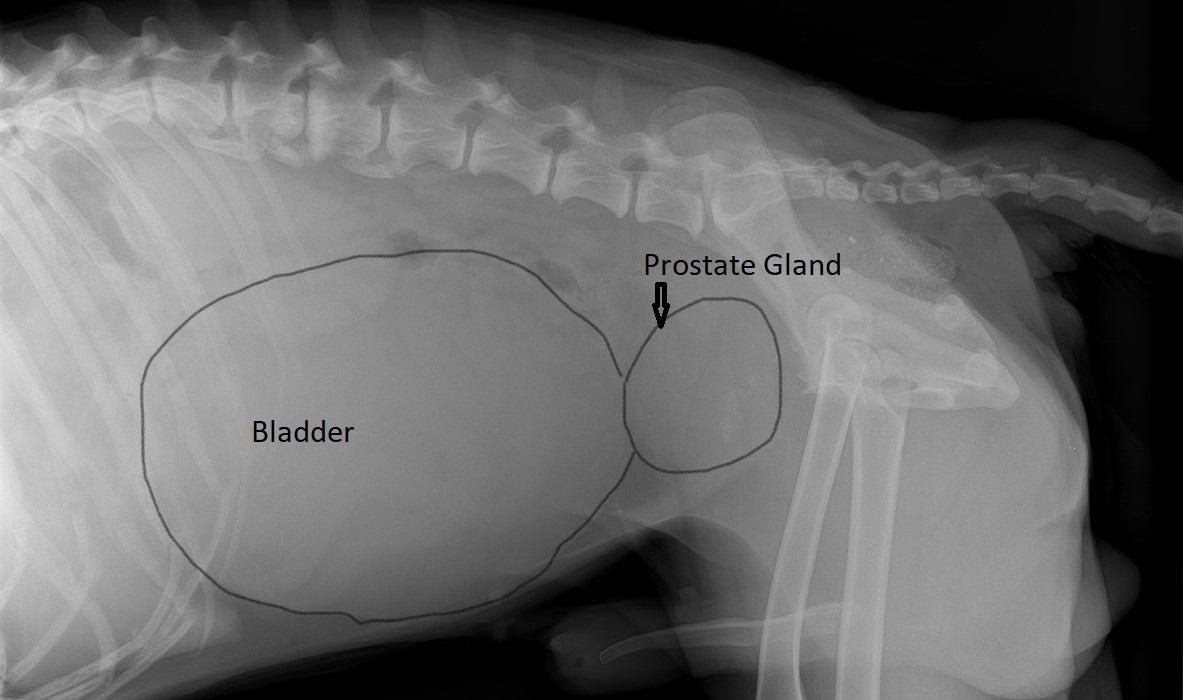 Prostate Issues in Dogs and Cats
---
               Let's face it, nobody likes a prostate exam. But, sometimes something goes wrong with the prostate requiring that we give it some attention and we've had a few recent cases of dogs with prostate problems.  Dogs can experience three main issues with their prostate glands:
 Prostate infection/prostatitis
Benign prostatic hypertrophy or enlarged prostate gland
Prostate cancer
               In dogs, both prostatic infection and prostatic enlargement are more common in non-neutered males.  In both cases, the veterinarian may be able to palpate a big prostate gland on rectal exam, and it is usually visible on x-ray or ultrasound if enlarged. Both conditions can cause difficulty urinating and, in some cases may cause lower back pain, a stiff gait and/or trouble having a bowel movement due to the enlarged prostate pressing on the colon.  Antibiotics are needed to treat prostate infections.  Neutering is curative for an enlarged prostate and highly recommended.  The drug finasteride may shrink an enlarged prostate, but this should not take the place of surgery unless there is no other option.  
           Benign prostate enlargement is more common in older male dogs and it is estimated that 95% of intact male dogs will have an enlarged prostate glad by the age of nine, though not all dogs develop symptoms associated with an enlarged prostate gland.
               Prostate cancer is thankfully uncommon in pets but adenocarcinoma does occur occasionally.  Castration does not appear to reduce the risk of prostate cancer in dogs and it is difficult to treat.
             Interestingly, cats have prostate glands too, but we virtually never see prostate issues in our feline patients.  They do not seem to experience prostate enlargement and prostatitis and prostate cancer are rare in cats.  Most cats are neutered so that may be one reason prostate issues are less common in this species.
          Prostate issues are not common in dogs or cats, and medications or neutering can solve most prostate issues.  Call your vet if your dog is straining to urinate or showing other symptoms of possible prostate issues, especially if he is not neutered.
This blog brought to you by the Patton Veterinary Hospital serving Red Lion, York and the surrounding communities.